We are a family company with many years of experience in yachting and passion for the open sea.
Our goal is to provide high quality service for carefree and relaxing sailing holiday with our own sailing boats.
Furthermore, our expert team will be happy to welcome you and guide you to explore the beauty of Ionian Islands. The exceptional beauty of natural bays, turquoise waters, tranquil small harbors and lovely villages waiting to be discovered.
We do not only guarantee safeness and superb vacations, but a lifetime experience!
Check our ratings of our services on Euminia Evaluation System: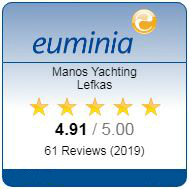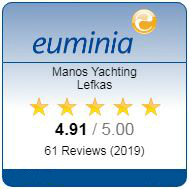 With special destinations, knowledge, experience and willingness we are going to lead you to the best choice for your honeymoon, according to your needs and wishes.